Thor Energy Plc, a mineral exploration specialist, forged a promising alliance with Fleet Space Technologies, an Australian frontrunner in the space sector. This collaboration is set to transform the landscape of mineral exploration techniques at the Alford East Copper-REE Project in South Australia.
Thor Energy Innovation
Thor, known for its innovative approach to unearthing valuable resources using advanced geological and technological methods, sees this partnership as a significant step towards redefining exploration in the minerals sector. With its commitment to innovation and efficiency, Thor's collaboration with Fleet seeks to integrate space tech with mineral exploration for optimized results.
Central to the partnership's potential success is the incorporation of Fleet's cutting-edge EXOSPHERE BY FLEET® technology. When combined with Thor's seasoned exploration acumen, the companies aim to realize the project's potential swiftly. The emphasis is on achieving faster, more accurate, and environmentally conscious exploration activities.
Fleet Space Technologies Innovation
One of the standout features of Fleet's offering is its ability to amalgamate geophysical and geological data using state-of-the-art Artificial Intelligence (AI) and Machine Learning (ML) technologies. This synergy creates a detailed 3D representation of the exploration site, with data swiftly processed and sent via Fleet's network of low earth orbit satellites.
Furthermore, the partnership will harness ANT surveys in the northern region of the Alford East Project. Utilizing natural environmental vibrations, this novel method offers unparalleled insights into the Earth's composition, even at significant depths. When this data integrates with Thor's robust geological models, a more profound understanding of mineral-rich areas is anticipated.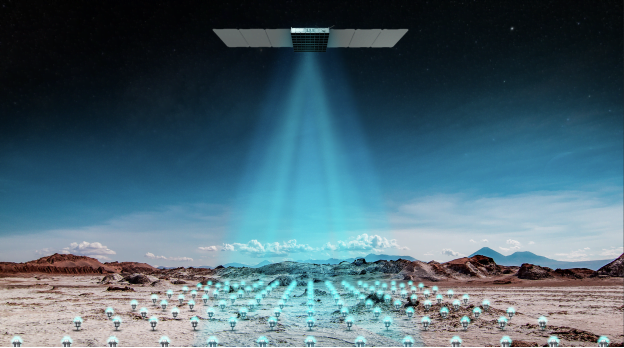 Improved Efficiency and Accuracy
Nicole Galloway Warland, Managing Director of Thor Energy, voiced her enthusiasm for the alliance. She emphasized that the satellite-driven exploration strategy, underpinned by Fleet's Exosphere tech, pledges to usher in an era of heightened efficiency and accuracy for the industry.
In a nod to the shared aspirations and confidence in the project's potential, Fleet holds an equity position in Thor Energy. This strategic move comes in the wake of Fleet's other pivotal achievements, including a successful Series C fundraising round and partnerships with industry giants like Rio Tinto and Barrick Gold.
Warland commented, "Fleet's decision to invest in Thor Energy is a testament to our mutual vision for a long-standing collaboration at Alford East. Together, we are determined to set new benchmarks for exploration practices."
Global Presence
Based in Adelaide, South Australia, Fleet Space Technologies is revolutionizing connections between Earth, Moon, and Mars through groundbreaking products and connectivity solutions. With over 100 employees and a global presence, including the US, Canada, Luxembourg, and Chile, they are making notable strides in the realms of mineral exploration, defense, and space exploration.
The Alford East Copper-REE Project, nestled within the picturesque Yorke Peninsula, remains at the heart of Thor Energy's endeavors. With the infusion of Fleet's pioneering technology, there is palpable anticipation for a paradigm shift in exploration strategies, paving the way for better decision-making and enhanced drilling campaigns.